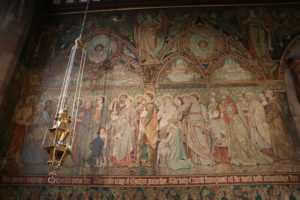 Welcome to St Philip's and St James' church.
We would love to welcome you in person if you are in the area.
Come along to a service, have a look around the building, or just sit and be quiet. Meet God, connect with the divine, find peace, even if for a short time. Whoever you are, wherever you are from you are welcome with us.
Our site contains information about what we do, and also what inspires us, and interests us, about God, faith and living life. If you want to find out more, or ask a question we would love to hear from you.