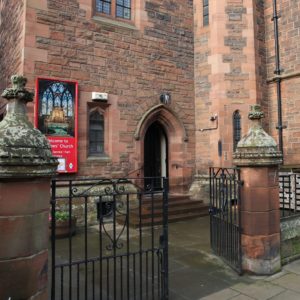 We work in close partnership with neighbouring churches and often share services and events.
Through Lent, Holy Week and Easter this year we will be sharing some of our worship and events with St Ninian's Comely Bank and St David's Pilton
Churches Together in Trinity and Goldenacre
St Philip's and St James' ecumenical neighbours. These include:
Edinburgh Churches Together
An ecumenical group of churches working in partnership across Edinburgh City.
http://edinburghchurchestogether.org.uk/
Edinburgh Forth Area Council, an Edinburgh Diocesan structure made up of eight member churches who meet, work together and share ideas. Alongside St Philip's and St James' are:
The Wider Episcopal Church